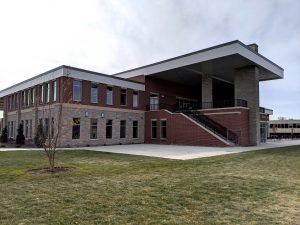 This new 55,000sf multi-use, multi-story masonry and steel structure consists of a dining facility, admissions offices, collaboration areas and a … More
City of Boise Net Zero Energy Building
Net zero energy is happening in Boise – Driven by the city's commitment to leadership in sustainability through innovative policies and projects, this net-zero space represents a milestone in achieving the city's aggressive goal of designing all new city owned buildings as zero net energy, and reducing overall energy consumption in all existing city buildings by 50% by 2030.
City of Boise Zero Net Energy Building
ZGA Architects and Planners, Chartered
AHJ Engineers, PC continually strives to perfect their service to provide quality professional work, within budget, in a timely manner and with absolute client satisfaction as their goal.
Thomas M. Zabala, AIA TMZ/ss
Erstad Architects
AHJ Engineers, PC strives to be upfront when faced with challenges, and is always willing to go the extra mile to gt the job done right.
David Ruby, AIA