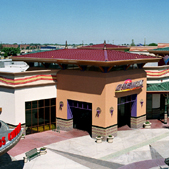 AHJ provides structural consulting for architectural, industrial, and construction clients. This consists of structural analysis, design and working drawings for all types of building projects. In addition, assistance is provided in the selection of structural systems, cost control, evaluation of existing facilities and construction administration. Project experience includes:
Design of All Types of Buildings
office buildings
educational facilities
convention centers
seismic retrofits
military facilities
museums
churches
retail
hospitals
shopping malls
criminal justice facilities
banks
high end residential projects
performing arts centers
Additional Structural Services
historical restorations
structural plan reviews
renovations/remodels
QA/peer/plan reviews
structural evaluations
due diligence reports
code/seismic retrofits
expert witness services
blast resistant design
damage investigations
retaining wall systems
BIM / revit modeling
AHJ understands that at every design stage there are decisions made that will affect the cost of construction. We pride ourselves on being aware of the alternatives, their relative costs, and the trade-offs involved. With this knowledge, we can keep our clients informed so that they can make the best selections for your project.